April 29, 2023
Climbalaya Everest Expedition 2019
14- April :Climbalaya Sherpa team reached base camp on 12th April and base camp was set and ready to welcome all the climbers on 14th April.
18-April : A great day at base camp where Climbalaya team is preparing to move logistical supplies to intermediate camp 5800m. Supplies are mainly carried by yak caravan and yak loads are weighed through conventional method.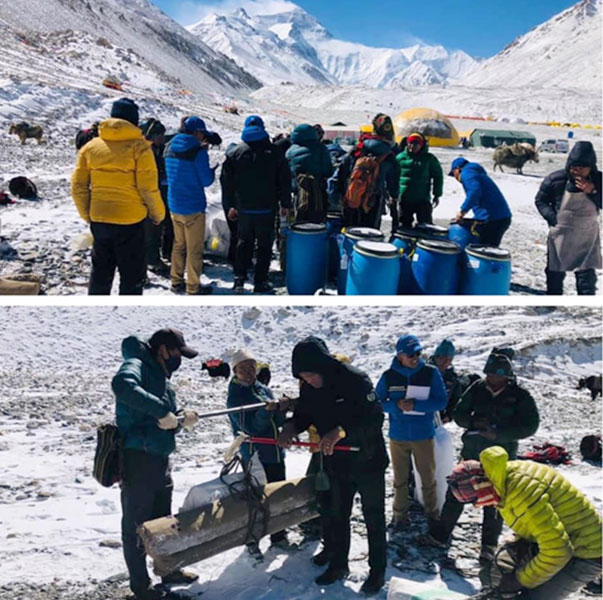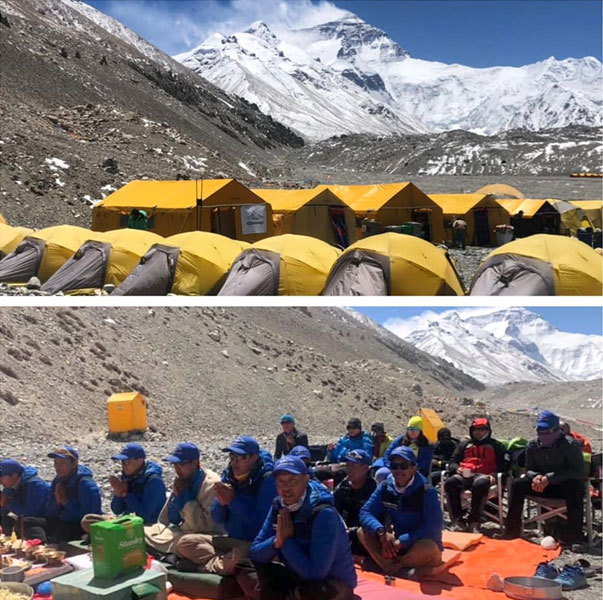 21-April :It was beautiful and an auspicious day at base camp for the puja ceremony asking Mother Goddess of the earth for a safe passage to the climbers. Our team will now start the climb to the higher camps starting tomorrow. Wish you all the very best of luck.
24-April :A quiet day at base camp as most of the climbers and Sherpas have left for higher camps. Valentyn, Pavel, Ekaterina and Vitalii have reached ABC 6400m. Klaus, Catherine and Olga and Dawa Tenzing have reached intermediate camp 5800m and will reach ABC tomorrow. Spencer , Kuntal and Parth are at base camp.