April 29, 2023
Climbalaya Mt. Manaslu Expedition 2017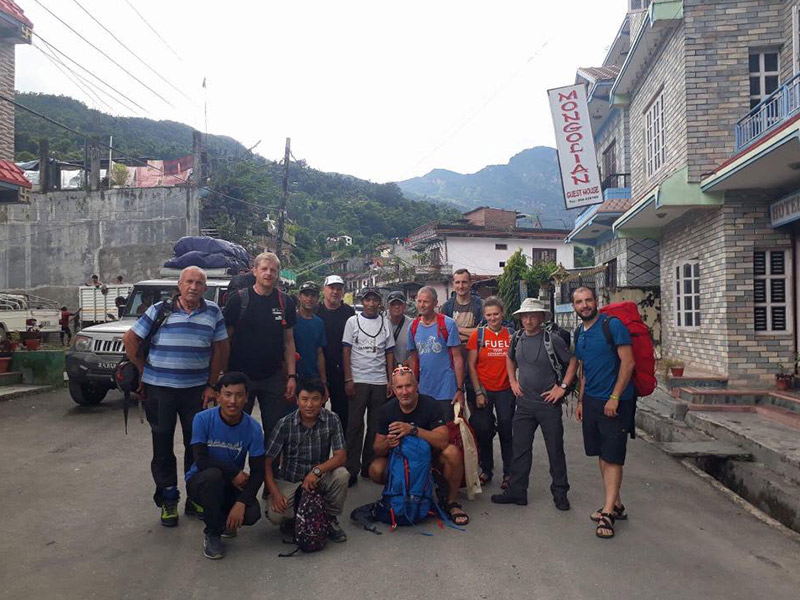 2nd Sep, 2017: Climbalaya Mt. Manaslu expedition team in Beshishar before boarding jeeps to Dharapani.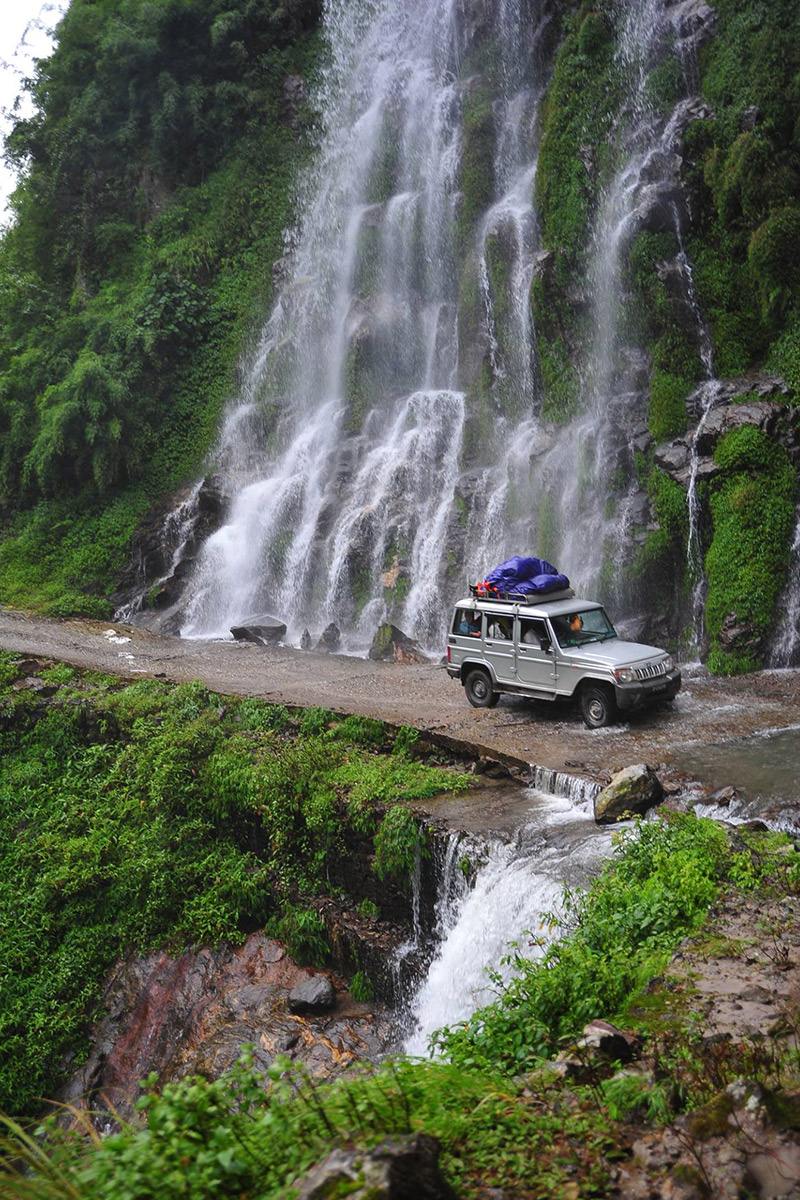 Jeep ride from Beshisahar to Dharapani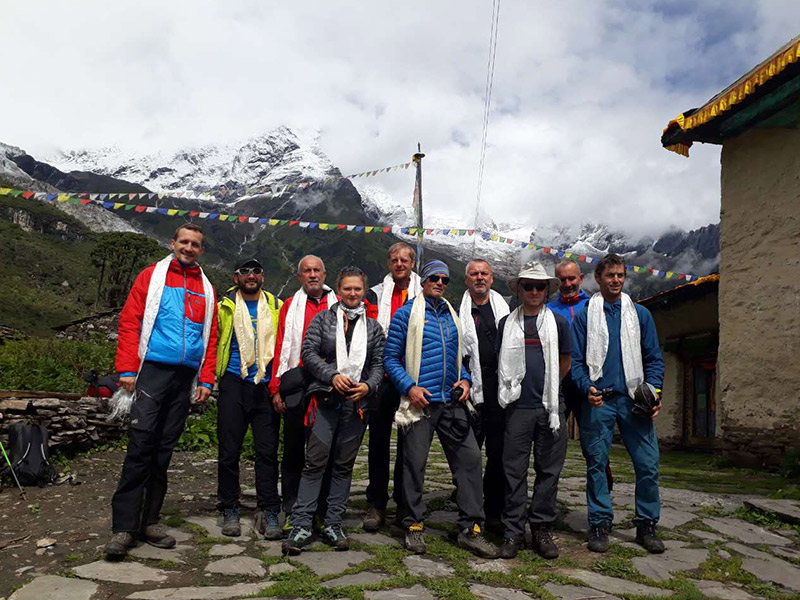 4th Sep: Team at the Samagaon monastery blessing for sage passage to the mountain.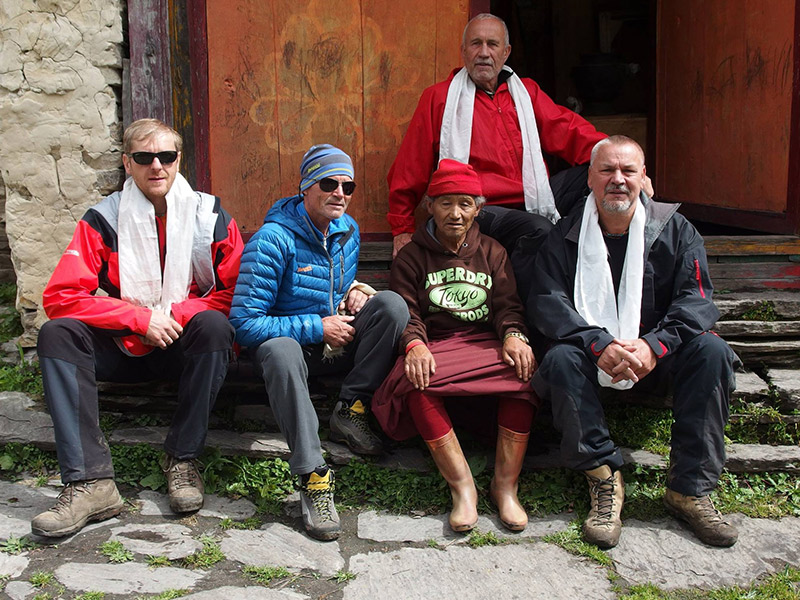 5th Sep: All team members have now reached base camp and the traditional puja ceremony is being held on the 6th Sep.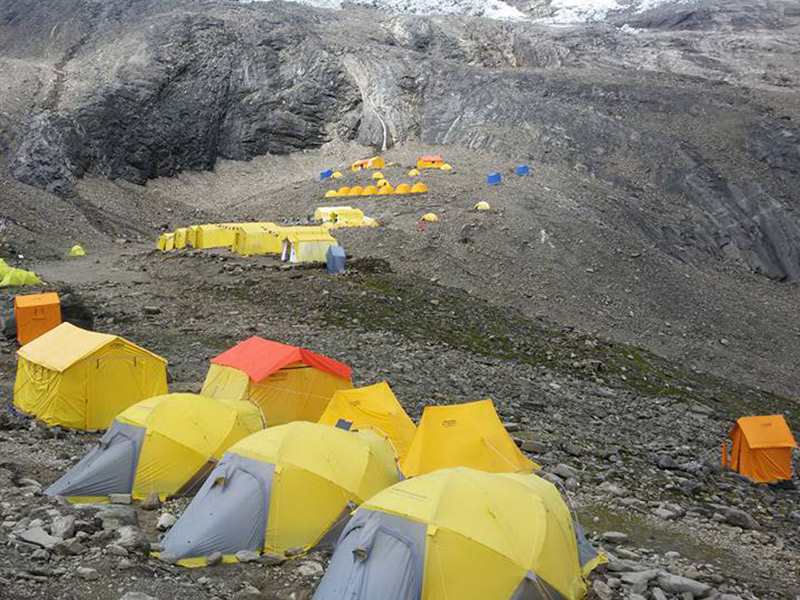 Manaslu base camp is known to receive the most rain and snow amongst all the base camps.
Photos courtsey : Ryszard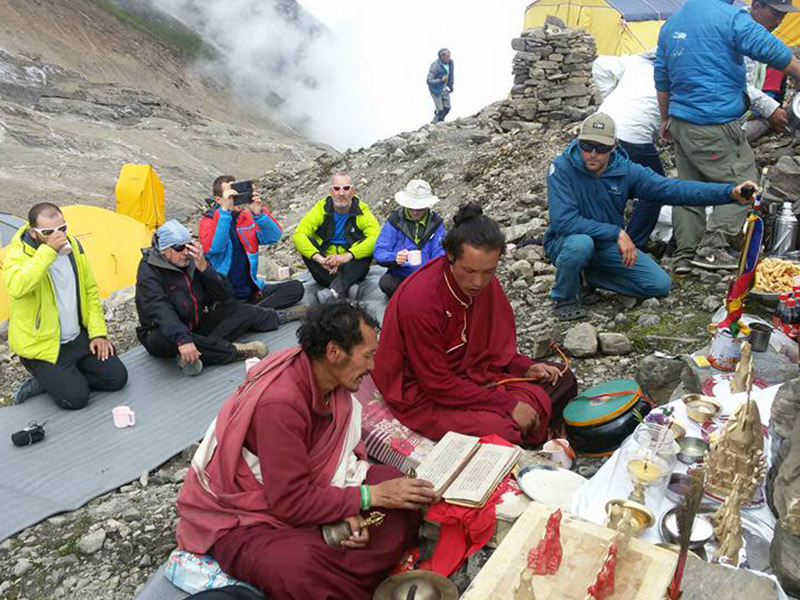 Yesterday was a perfect day for the puja ceremony seeking permission to the the Gods for a safe passage to the mountain.
Photos courtsey : Ryszard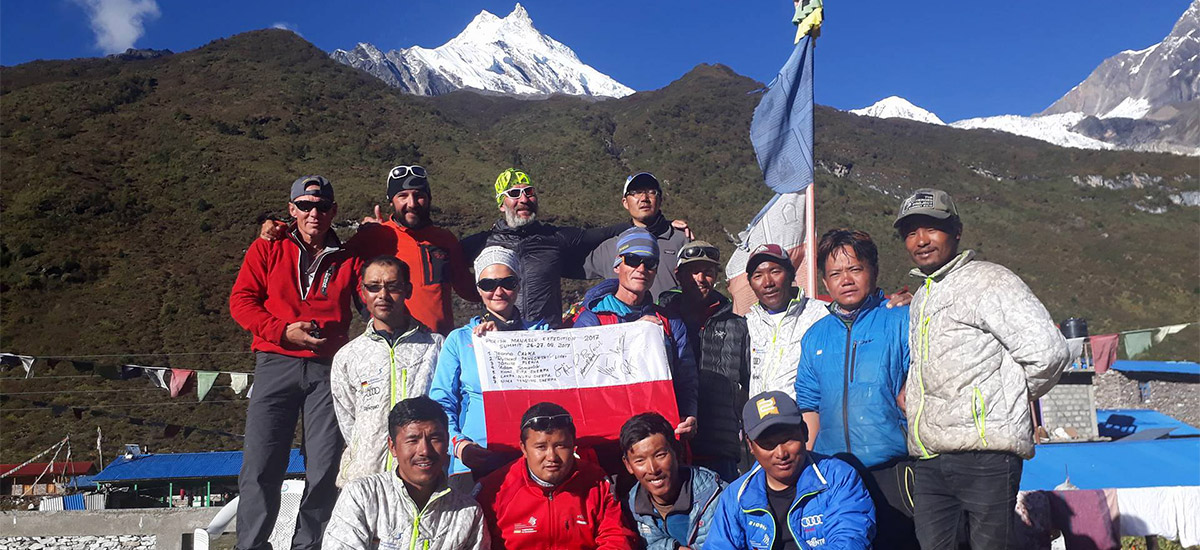 Congratulations to Climbalaya Mt. Manaslu expedition successful summits. Adam Somerlik, Jamusz Stanislaw, Joanna K. Calka, Kami Rita Sherpa, Lhakpa Nuru and Nima Tenjing summitting on "26-09-17" and Ryszard Pawlowski, David Pujol , Jesus Policarpio, Vladimir Lanko, Chhiring Wanchu and Lhakpa Nuru summitting on "27-09-17"
Photos courtsey : Ryszard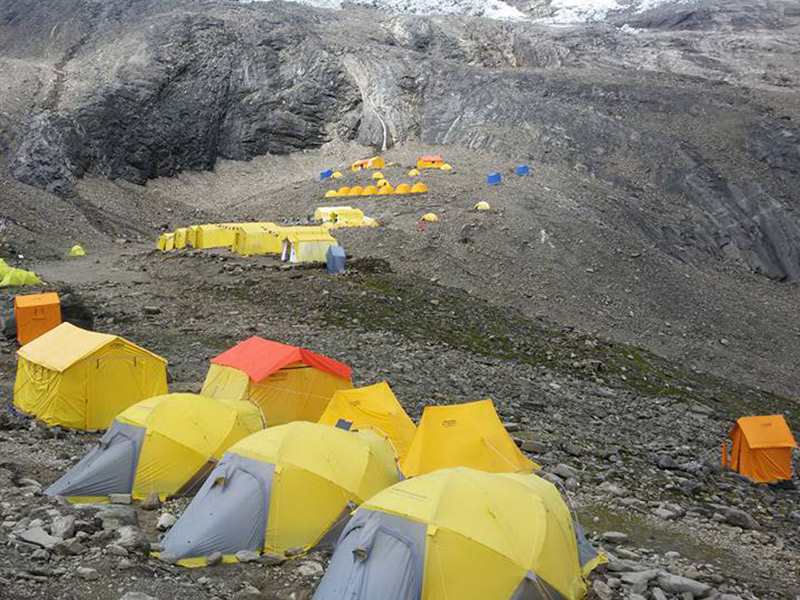 Manaslu base camp is known to receive the most rain and snow amongst all the base camps.
Photos courtsey : Ryszard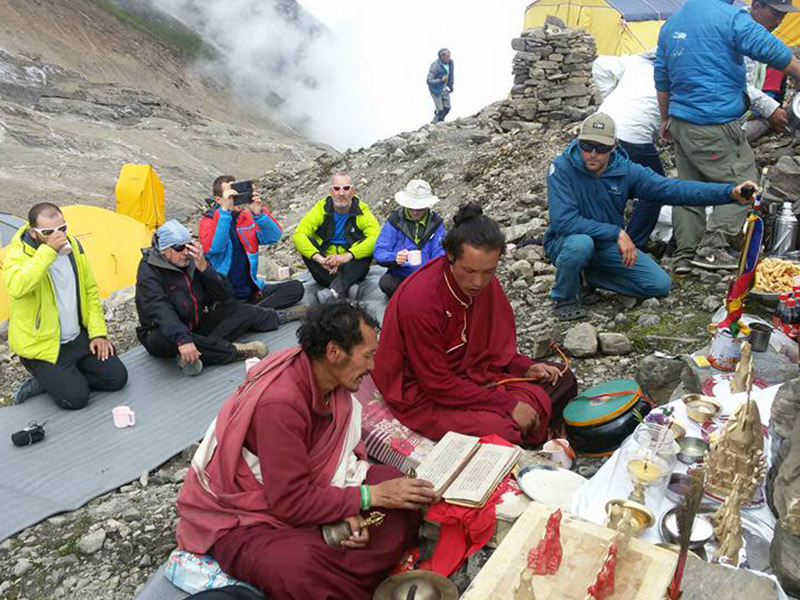 Yesterday was a perfect day for the puja ceremony seeking permission to the the Gods for a safe passage to the mountain.
Photos courtsey : Ryszard